Frequently asked questions
Private Music Lessons
How do I sign-up for Private Music Lessons?
---
We are so excited to have you as a part of our #ShineFamily.

To sign up for Private Music Lessons, visit the page. To find the teacher and lessons you are interested in, please look through the teacher profiles and then proceed to the sign up form. If you'd like our team to match you with a teacher proceed directly to the sign-up form.

Enter the Billing Contact (Parent or Guardian) details, the billing information (you will not be billed without authorization, your information will be encrypted and stored by Stripe) and the Student Information. In the details, please share what type of lessons your student is hoping for, any information we should know about your student, and if you have a preference of which teacher you are assigned to.

If you have any more sign-up questions, please email allie@sing2shinevocals.com
---
What happens after I send in the enrollment form?
---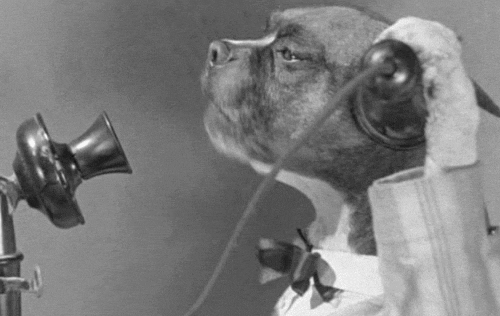 After you have sent in the form, you will be contacted by a representative to follow-up on your form.
Our team will make a recommendation based on the information you provide us on which teacher will be the best fit for your student. If your teacher requires an auditon to be admitted, an audition will be scheduled. If only a meet-and-greet is required, you'll be scheduled for a meet and greet. :)

Once you've been confirmed, we'll go through all the necessary information we need to have on file for your student and send you all of the necessary on-boarding information.
---
How Do I Schedule My Private Lessons?
---
During your initial meet and greet, you and your teacher will decide on a time that will work best for both of you to schedule your regular lesson time. You may schedule your lessons on any recurring basis that works best for you. We recommend having lessons weekly.

In your initial meet-and-greet, your teacher will enable your billing profile. There, you'll be able to manage your calendar and schedule additional lessons. You can access a quick login through our Sing2Shine Scheduler. I f you need to cancel a lesson, please message your teacher so that your lesson can be rescheduled. :) Some students prefer to "drop-in" for lessons, instead of having a lesson on a recurring basis. If you'd like to drop in, simply select "drop-in" on our Sing2Shine Scheduler. You will be required to re-enter your card information for "no-show" protection with drop in lessons.

---
How Much Do Lessons Cost and How Are They Billed?
---
The cost of lessons varies by teacher and lesson duration. You can see the each teachers pricing on our Private Lessons Page.

When you sign-up, your preferred billing method will be saved on file. Lessons will be automatically billed each week to your card or bank account through Stripe. You will recieve a receipt for all billing transactions. On the first day of each month, you will recieve an email with a list of your scheduled appointments for the month, if you notice any dates that you will be unavailable, please let your teacher know so they can be rescheduled.
---
Where are lessons taught?
---
Lessons are taught at Sing2Shine Music Studio. 47 E Fort Union Boulevard Suite 201 Midvale, UT 84047. The building is named Garden Suites. There is a store called Current Vapor below us. You can see our white curtains up above! :) Go up the stairs to the right of current vapor and we will be the suite on your right. Please wait in the waiting area until your teacher calls you back.

Lessons are also taught online via Zoom. Contact your teacher to find out where your lessons will be held.
---
What is included in my lessons?
---
Every month, students may sign-up to participate in a recital. We will hold recitals in-person at ShineSpace Studio as well as online. You must sign-up for your performance time slot in-advance so we can plan recitals accordingly.


Every lesson at Sing2Shine is recorded for your convenience and safety. After your lesson, your teacher will email you your lesson notes, practice assignments and lesson recording to keep you accountable and help you progress! For nag-free practicing, check out MelodyMakers!
---
---
Scheduling & Billing Platform
How can I access my schedule?
---
Visit Sing2shinevocals.teachworks.com/accounts/login. There you will be able to use your email address and password you created during on-boarding to view your upcoming and past lessons, attendance status, billing status, lesson notes & assignments, and progress report.

If you did not recieve an email confirmation to have access to your billing account, please contact allie@alliegardnermusic.com

If you have forgotten your password, please select Resend Confirmation Email.

If you have any trouble, use the chat feature on our site for quick help!
---
---